How To Achieve A Gender Neutral Style In Your Home
Couples do their best to compromise with each other when it comes to decorating the house by trying to make sure that one's own style preferences don't overpower those of the other. However, this can prove to be quite difficult and there will inevitably be some design choices that will stand out, mostly those that are gender exclusive.
In order to achieve an interior design that stays gender neutral, there are certain elements you can add so that one doesn't dominate the home. These elements can be as subtle as adding a certain kind of shelving or as big as replacing an existing system in your home. If you want to achieve a style that both you and your spouse can agree on, here's how it can be done.
Use Lucite's neutrality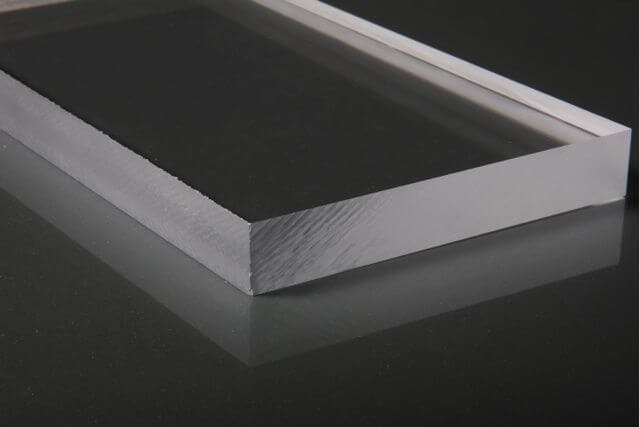 Lucite helps lend a gender-neutral feel to a home so well because it's colorless. Women tend to prefer lighter colors in the color spectrum such as white and enjoy brighter and more cheerful shades of wood such as cherry. Men, on the other hand, tend to go for the darker colors such as black or espresso. Clear is the perfect center point between the two.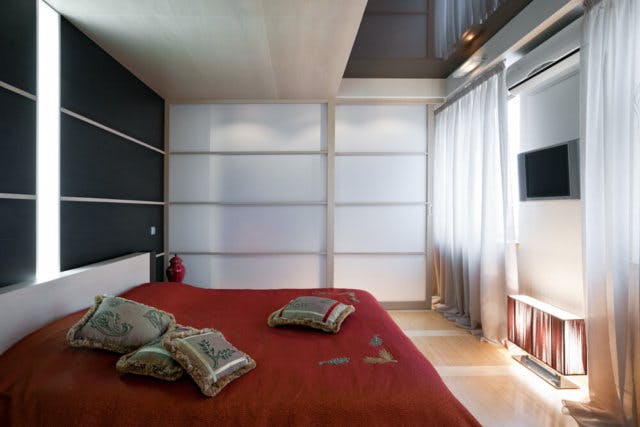 Shelves and doors are the perfect medium to incorporate Lucite into because people's eyes naturally wander to these elements upon entering a room.
Go with Maple wood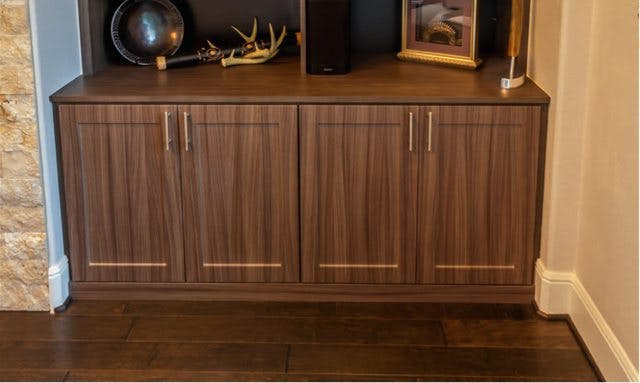 Another way to make the home more gender neutral is by adding maple. Maple wood is a finish that isn't too masculine or too feminine, making it the perfect color to add to any component of the house. Placing a nice mid-sized maple finish cabinet near a white wall won't exude any sort of gender bias and will add a clean, streamlined look to your living room. Surrounding the area with abstract art in primary colors like orange and blue gives the space some much needed flair without being too out there.
Make a collage, but be careful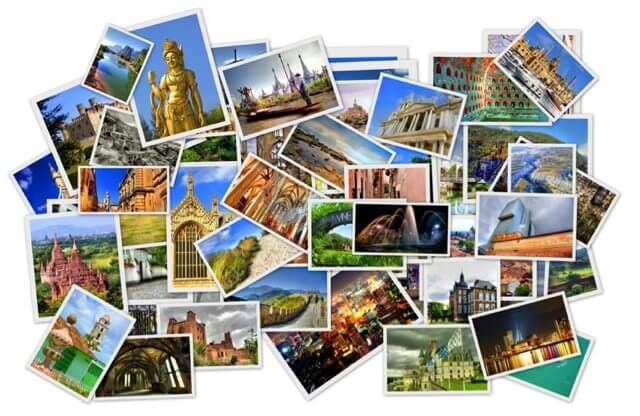 Lastly, something that looks inspiring can be a style that both men and women can agree on. If you have a home office and your walls are looking a bit bland, consider decorating the walls with items such as postcards, letters, Polaroid pictures, or magazine clippings. Of course, the clippings you choose will affect the gender neutrality of the wall, so we suggest travel photographs, as they are a great neutral way to liven up discussion (versus, say, football quarterbacks). The quirkiness and randomness of the wall is excellent in maintaining the ambiguity in the overall office design.
Prefer to see materials and finishes with your own eyes before making a decision? Schedule a FREE design consultation with a personal designer.