Why a Custom Closet Makes a Great Gift for Dad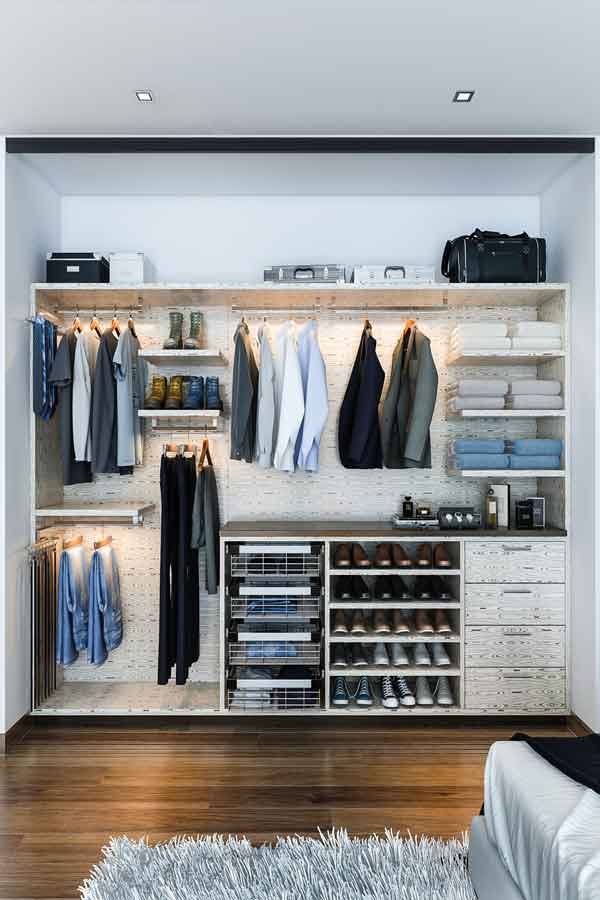 Custom Closets For Men
Custom closets have traditionally been the pride and joy of women. However, these days men's custom closets are not only popular, they are becoming the ultimate status symbol for the man who has everything. Father Day is a great time to update Dad's closet to a custom closet of his dreams.
Forget another tie or box of golf balls, today's modern man wants better organization, less stress, and an environment that helps him dress his best. A custom closet for Father's Day is the perfect gift idea.
After all, like women, men also want their clothing, shoes, and accessories organized, and looking their best. Closet Factory has been designing handsome custom closets for men for nearly 35 years, improving organization, maximizing time efficiency, and creating a handsome environment for masculine garments that enhance style and improve appearance. In the spirit of Father's Day, Closet Factory humbly suggests adding a custom closet for the dad or husband in your life. Forget another tie or box of golf balls, today's modern man wants better organization, less stress, and an environment that helps him dress his best. A custom closet for Father's Day is the perfect gift idea.
Here are four specific benefits of the custom closet for Father's Day:
Custom Closets Provide Better Organization and Time Management
One of the greatest benefits of installing a custom closet is that it improves organization and saves time. Shirts, pants, sweaters, shoes, accessories are all carefully contained and displayed in beautiful custom cabinetry that can be expanded or reconfigured depending on the season or lifestyle. Today's male closet designs emphasize elegance and convenience. Slanted shoe shelves with LED strip lighting allows Dad to showcase his expensive collection of shoes. Custom designed hanging sections help display Dad's suits and dress shirts for easy coordination. A custom closet organization system opens up a world of possibilities for Dad creating a place for everything.
Creating Peace in the Home with a Custom Closet
According to a recent study, women occupy a little more than 75 percent of shared closets. However, by adding a closet system for the man of the house, the equality factor balances out perfectly. Closet Factory professional designers love to collaborate with men on a custom closet, encouraging the man of the house to take a stroll down the decorating path. Many men love to incorporate their favorite colors while including other details that suit their masculine possessions and lifestyle. Imagine how happy dad or hubby would be selecting details like a shoe-shining station, a built-in place for his golf clubs, or a even small television? By adding a little more organization to his day, Dad will be able to experience relaxation like never before.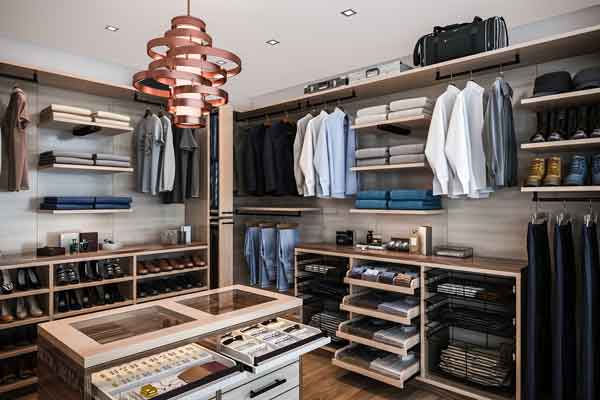 Custom Closets Are A Good Investment
There is no question about it, adding a beautiful custom closet can add real value to any home. A recent study by the National Association of Realtors (NAR) recently reported that new home buyers look for custom closets more than almost any other amenity. Even if it is years before the time to sell the house arrives, dad will continue to enjoy his beautiful custom closet, making the investment a good one in terms of personal and financial benefits.
Home Improvement Project He Doesn't Have To Do Himself
Father's, husbands, and men in general all feel like it is their duty to be the perfect handyman or craftsman. However, anyone will tell that you that installing a custom closet takes great skill and plenty of experience. Closet Factory designers and installers have been leading the way in the custom storage industry for more than three decades, so we know what we're doing.
Call a Closet Factory designer today for a new custom closet, and see how happy your man will be sitting on the "observer" bench instead of putting in frustrating sweat equity. Call us today at (800) 838-7995 to set up a free, no-obligation consultation, and we'll go over all of your options to design the perfect custom closet with your man's wants and needs in mind.