5 Ways a Better Closet Can Help You Get Organized for Baby
When preparing to welcome your bundle of joy to their new home, one of the biggest topics to tackle is how to organize the baby's room so that you will have supplies and clothing within easy reach. One of the best organizational tools you can get, in addition to being a smart investment, is a custom closet that will help you organize all of your baby's things and grow along with your child.
Adjusting to Your Growing Baby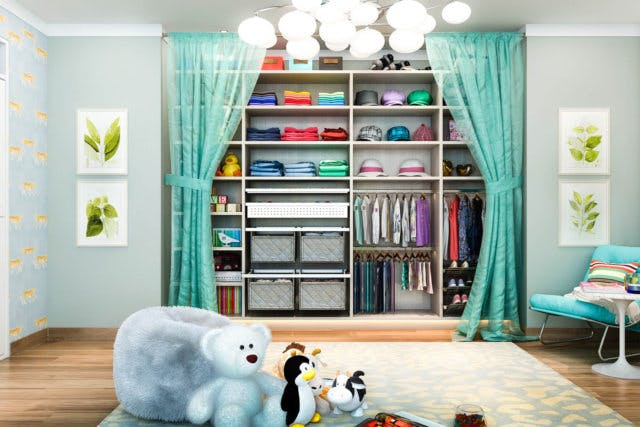 A custom designed closet is adjustable and versatile, so you can move the rods and shelves, and watch the unit grow with your child. And, as they become teenagers, you can also add to the closet system while their wardrobe expands.
Here are some ways the components in a closet system can help you get organized for your new baby:
Closet Shelving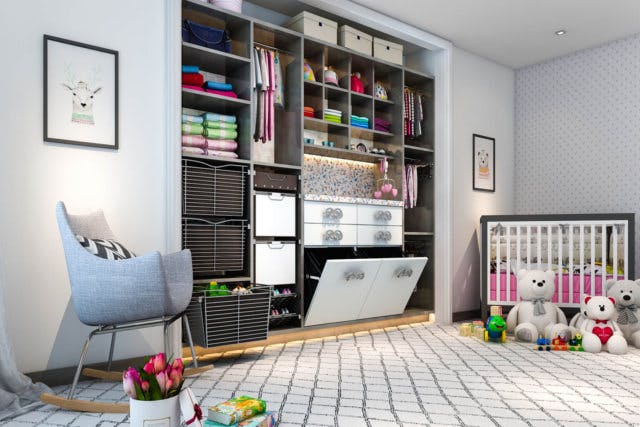 You can order a custom unit with multiple shelves that can be adjusted according to what you store on them. Shelves are useful for storing baby shoes or shoe boxes and you can add shoe shelves as the baby grows and starts accumulating more shoes. They are also great for storing bins or baskets of miscellaneous things. Have one special bin dedicated to keeping all your baby's keepsakes, so you have all your mementos in one place instead of scattered around.
Cubbies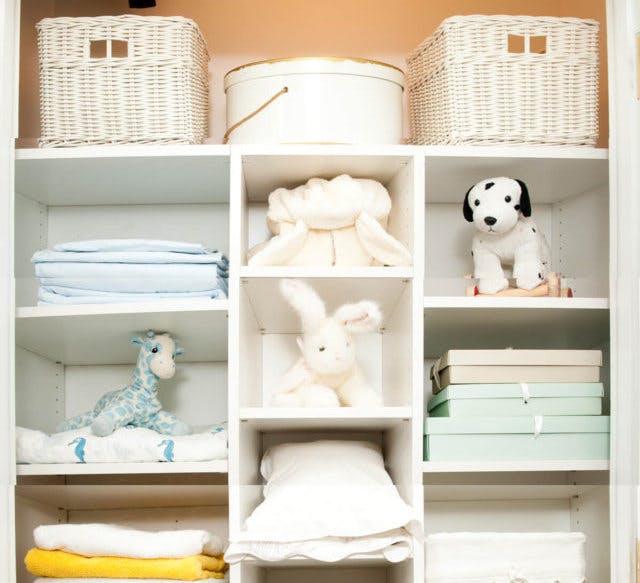 These are great for stashing books and favorite stuffed animals. Cubbies are also useful for storing a basket of cleaning products, trash bags for the Diaper Genie and any assorted baby supplies. Most importantly, cubbies can be used for keeping baby wipes and a supply of diapers, so they are always within easy reach. You don't want to be in the middle of a diaper change and run out of either one!
Short Hanging Clothes Rod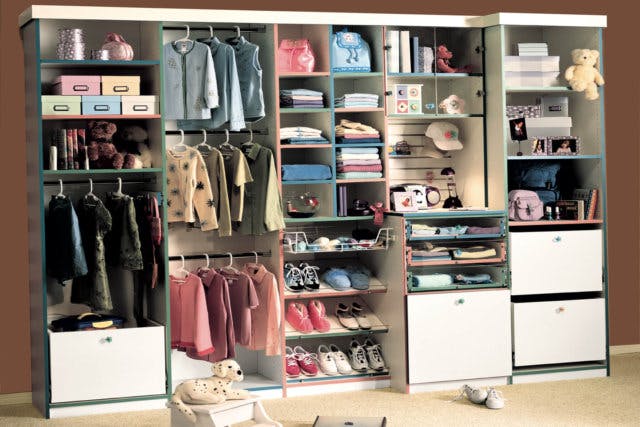 A short hanging closet system has a single clothes rod, which is usually enough to hang baby's special outfits. Since most baby clothes are foldable, you generally only need one hanging rod when your child is an infant. As your baby gets older and has more hanging outfits, you can add additional clothes rods.
Drawers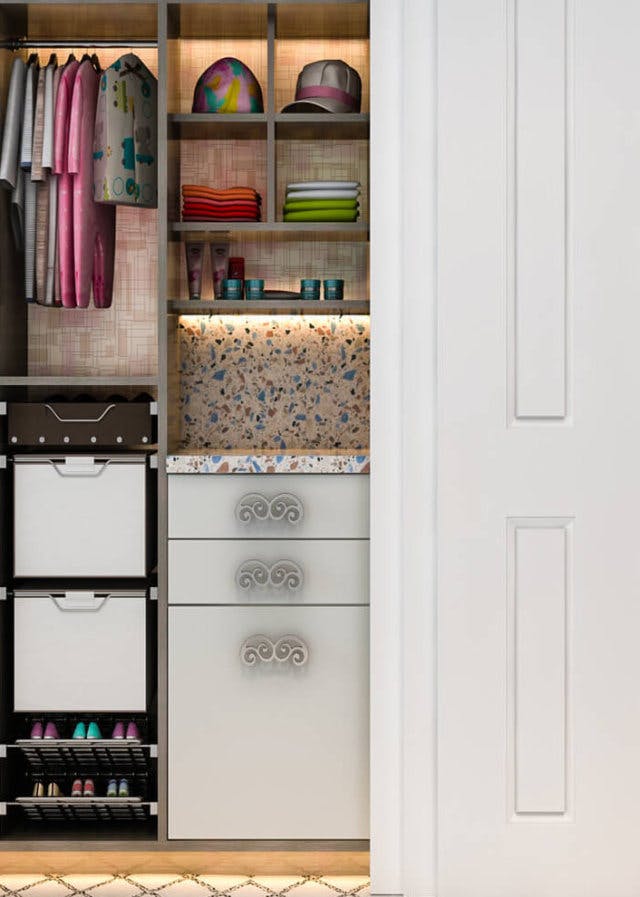 Since baby clothes are so small, it's best to store them in drawers. Group clothing according to size, which is especially helpful during the first year when your baby is constantly growing. Use collapsible boxes to store tiny infant clothing and reuse the boxes later for the various things your child starts to collect. Drawers can also be used for storing blankets and crib sheets.
Baskets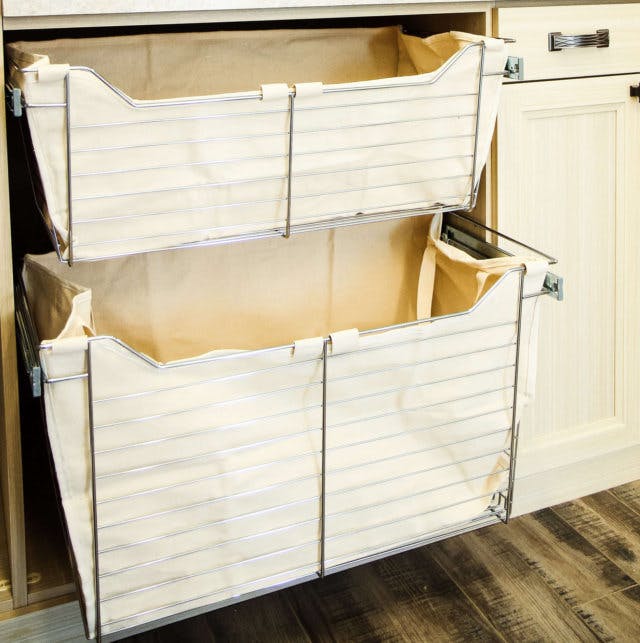 Baskets create a neat look within the closet and are one of the most useful components in a children's custom closet because they are perfect for a variety of uses. You can use a basket to store next-size-up clothing or use it for out of season or outgrown clothing. They are also great for storing toys and can even be used as a laundry hamper.
When preparing to welcome your new baby, keep in mind that a kid space closet system is the best way to keep you organized and give you more time to enjoy your bundle of joy.