44 Closet Factory Designers & Locations Awarded 'Best of Houzz' 2017
This year, over 40 million Houzz users nominated the best home building, remodeling, and design professionals in their area, with an incredible 44 Closet Factory designers and locations taking home awards for 'Best of Houzz' 2017.
Winners were selected from more than one million active industry professionals on Houzz, the world's leading interior design and home remodeling network.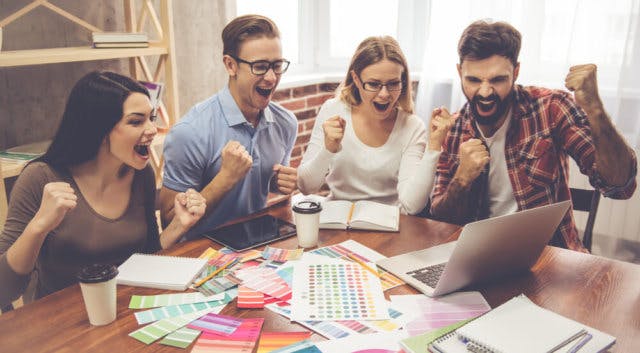 The title of 'Best Of Houzz' is awarded annually in three categories: Design, Customer Service, and Photography. A badge appears on winners' profiles as a sign of their commitment to excellence, and helps homeowners identify popular and top-rated professionals.
"We're so pleased to award 'Best of Houzz' 2017 to this incredible group of talented and customer-focused professionals," says Liza Hausman, vice president of Industry Marketing for Houzz. "Each of these businesses was singled out for recognition by our community of homeowners and design enthusiasts for helping to turn their home improvement dreams into reality."
This year's Closet Factory 'Design' award winners' work was the most popular amongst Houzz users, while 'Customer Service' honors are based on several factors, including the number and quality of client reviews a designer received in 2016.
The winners for
both

'Design' & 'Customer Service' are:

Closet Factory Colorado
"Luxurious cabinets keep clothes and valuables enclosed for a sophisticated, clean look."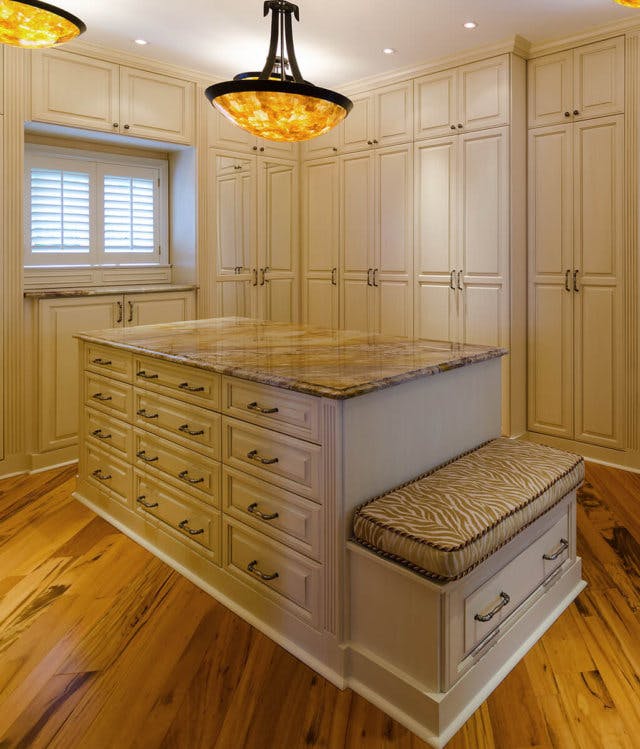 Closet Factory St. Louis
"This closet is comprised of a combination of Chocolate Apple melamine and Textured Bamboo Melamine, and features mirrored backing going to the top of the 12′ tall structure. We designed a vanity in the closet and to accent the mirrored backing we covered the shelves with clear lucite doors. On the left are drawers with an motorized pull down rod above. We also incorporated a window bench and a pull out full length mirror."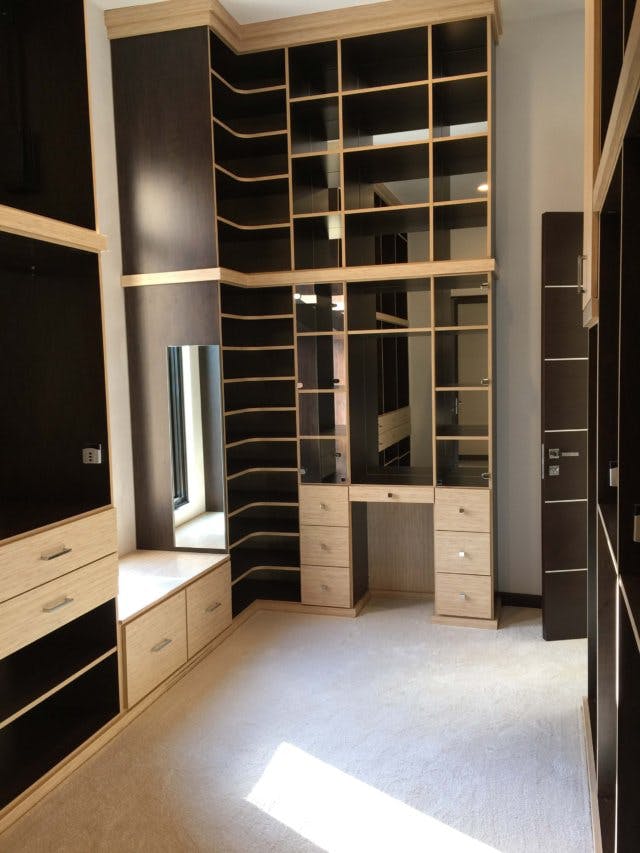 Michelle Langley, D.C.
"Boutique-style closet designed for our Tysons Showroom. White with grey glazing, fluted pilasters, 3-way mirror in the corner, island with glass top, jewelry end cabinet, molding, lighting, and so much more!"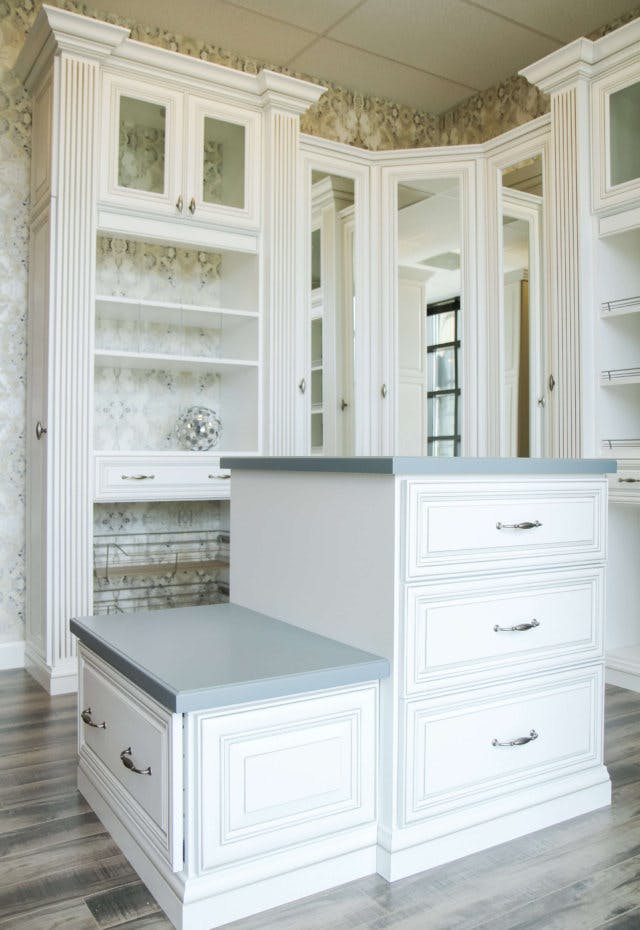 Sue Pike, Richmond
"Traditional woodgrain women's walk-in with an entire wall dedicated to displaying the client's shoe collection."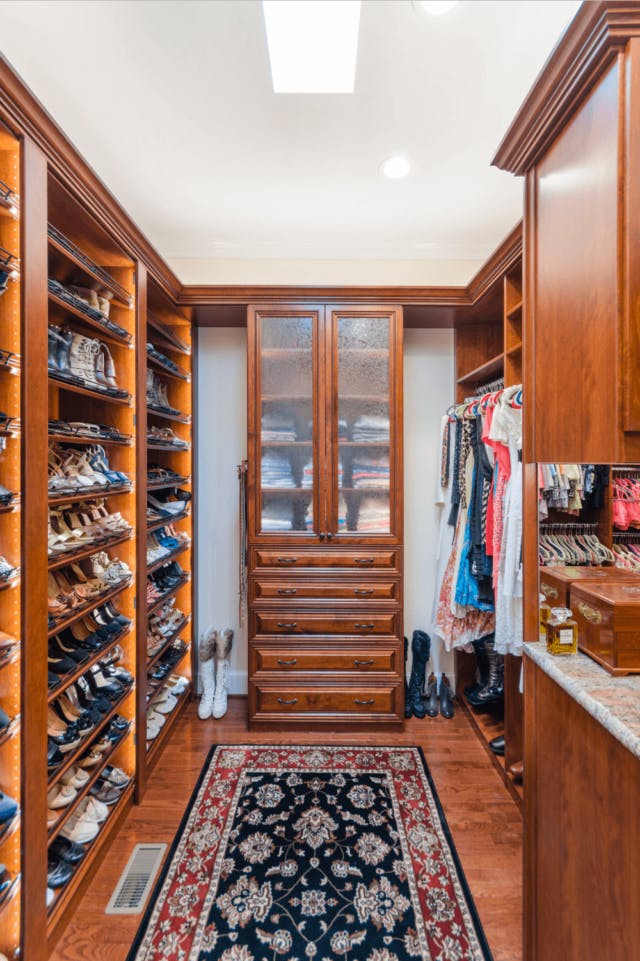 For 'Design':
Closet Factory Cleveland
"A chic and stylish dressing room with an 8-drawer island, glass-framed cabinets, and crystal chandelier."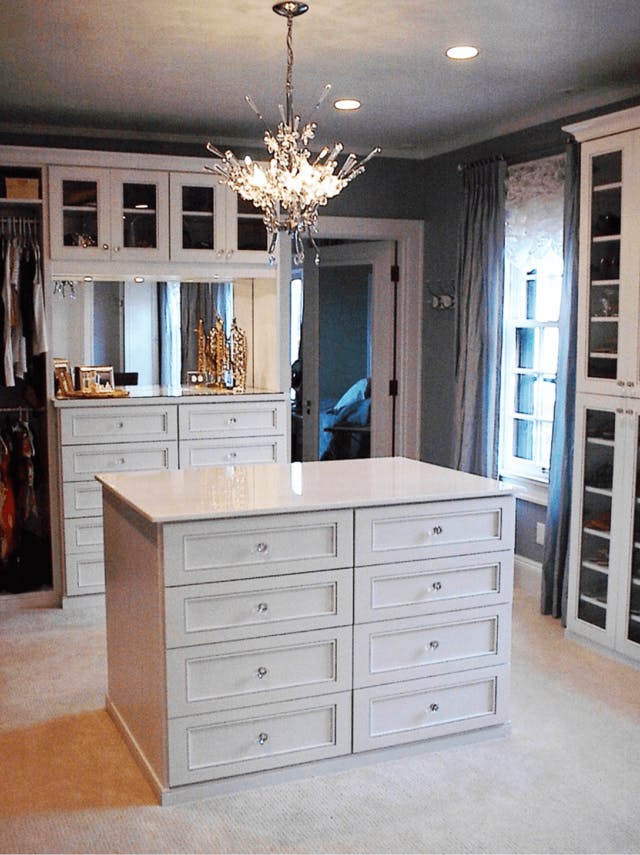 Georgia Kukoski, Richmond
"Step into your own boutique in this wonderful lady's dressing room! Silver Frost Melamine Cabinetry is complimented by the white shelves."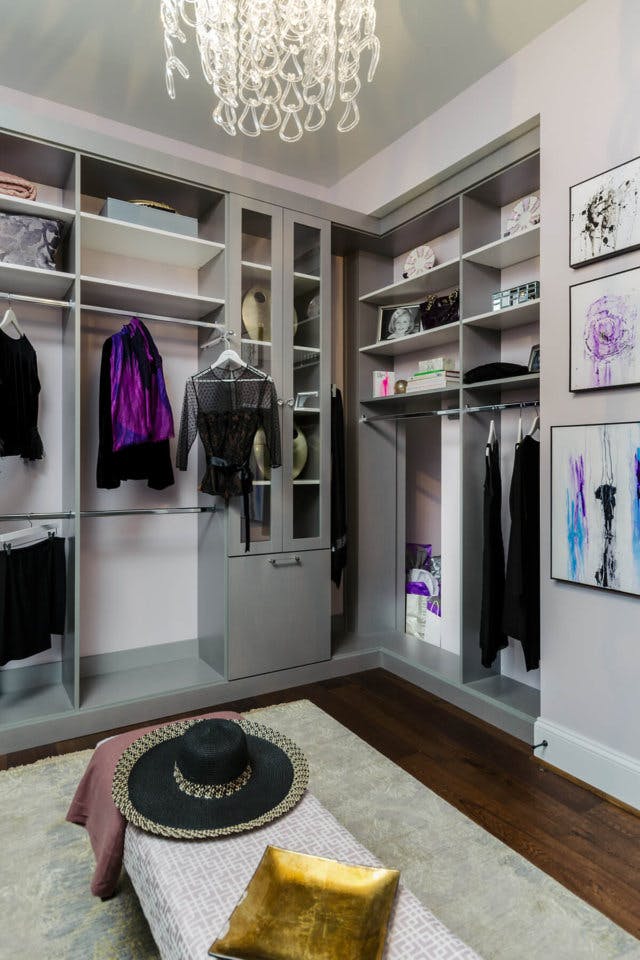 Kay Wade, Los Angeles
"Dressed up white melamine closet with modern brushed handles, rods, and toe stop fences. Faces are bullnose RTF. Closet is finished off with melamine finishing moulding top and bottom to utilize the entire space."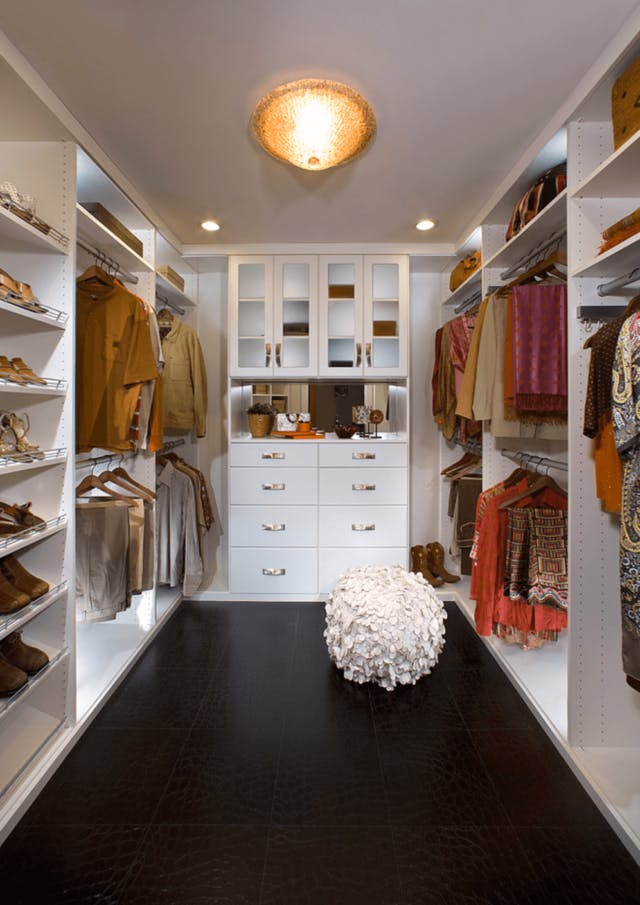 For 'Customer Service':
Closet Factory Kentucky
Closet Factory Miami
Closet Factory Pittsburgh
Closet Factory Raleigh
Helene Tatkow, Boston
Cindy Coulter, Cleveland
Savannah Weiss, Colorado
Stacie Nowak, Colorado
Sydney Cornell, Colorado
Debbie Mauro, Colorado
Leslie Klinck, Colorado
Brandi Blaha, D.C.
Deborah Broockerd, D.C.
Ronna Rosenberg, D.C.
Susan Davis Bengel, D.C.
Jeanne Hessen, Ft. Lauderdale
Lori Kasten, Ft. Lauderdale
Carol DiBacco, Hampton Roads
Karen Fleming, Hampton Roads
Tamra Lenz, Hampton Roads
Julie Green, Houston
Marie Balance, Houston
Joanna Forbes, Los Angeles
Michele La Flesch, Los Angeles
Stanley Sewlyn, Los Angeles
Ignez Simoes, Miami
Ellen Paytas, New Jersey
Kathleen Bonanno, New Jersey
Linda McHale, New Jersey
Joseph Pasquino, New York
Kathleen Mathien, Phoenix
Kayla Patterson, Pittsburgh
Andrew Newcomb, Portland
Veronika Powell, Portland
Michael Renaud, Sacramento
Marie Yeates, San Francisco
Susan Rigone, Seattle
Brieanna Rincon, Utah
Congratulations again to all of our talented and dedicated winners!
As a franchise network, Closet Factory has been awarded 'Best of Houzz' for three consecutive years. From custom closets and home offices, to entertainment centers, garage organizers, and more, our collaborative design approach allows clients to bring their vision for their home to life.
Work with a 'Best of Houzz' winner by scheduling a FREE design consultation.

Interested in owning a Closet Factory franchise? Click HERE to learn more about opportunities near you.