4 Spaces That Need To Be Re-Organized Before The Fall Season
Summer is slowly winding down which means we need to get ready to embrace the fall season.
The fall season brings cooler weather as well as busier schedules, especially for children who attend school and parents who are out and about more frequently. With such change, it's important to prepare early and properly in order to reduce any potential stress. Although there are many areas in your home that would benefit from a good tidying up, there are four crucial areas that shouldn't be ignored even in the slightest.
Pantries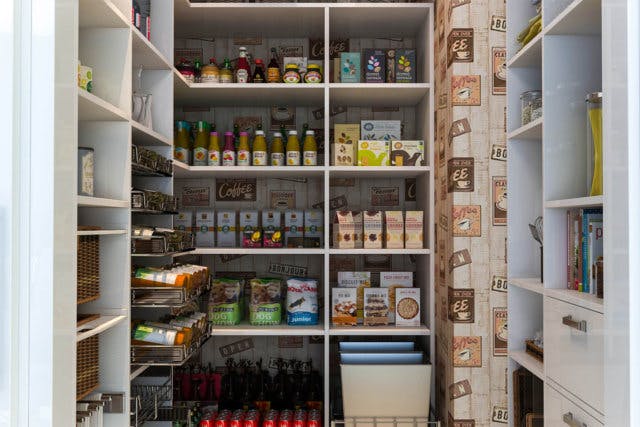 Once everyone starts getting back into a bustling lifestyle, you'll start to find that your family members will look for quick bites to eat or just a bite to eat in general. Since most food items are stored in the pantry, it'll be a go-to area for everyone, and that could be potentially be a problem. We're not us when we're hungry and we'll typically ravage through foodstuffs just looking for that one thing we're craving. This in turn leaves us with a pantry full of clutter and many grumpy people. Take the time to reorganize your pantry, sorting items into properly labeled bins, shelves, and drawers, making it easier for everyone to grab what they want to eat. We recommend using bins since they can be pulled out and brought into the kitchen whenever someone wants to binge on some chips or cookies.
Mudrooms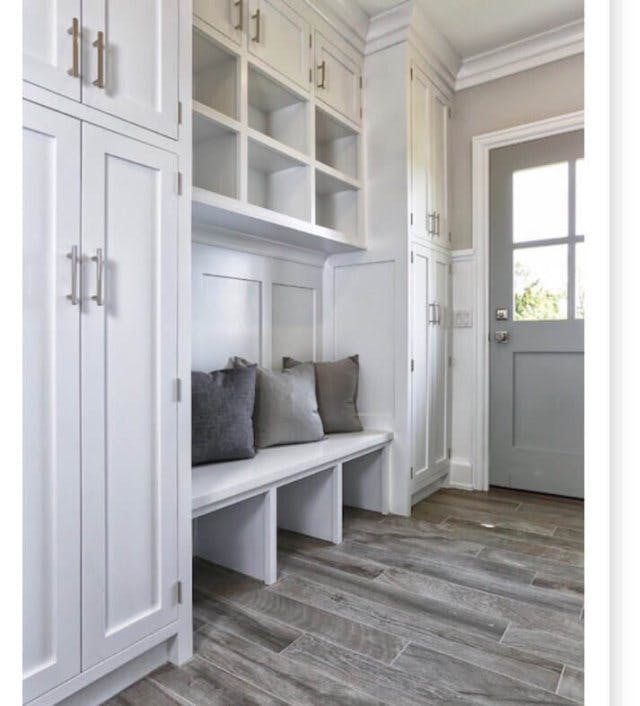 Photo credit: Beth Patrick – Closet Factory Cleveland
As it starts to get colder, you'll want a functional mudroom for everyone to drop off their shoes, backpacks, coats, etc. Instead of a place for belongings to be thrown on the ground in a pile, you'll want free space on walls for coat hangers to hang coats and bags and bins or cube organizers to store shoes. This is so that family members can move in and out of the house with relative ease.
For those without a dedicated mudroom, they can be faked by adding a cube organizer on its side by the front door or in the garage. In addition, add a storage bin for each member of the family. Lastly, you'll want to add coat hooks above the bins for a really personal unloading zone.
Home Office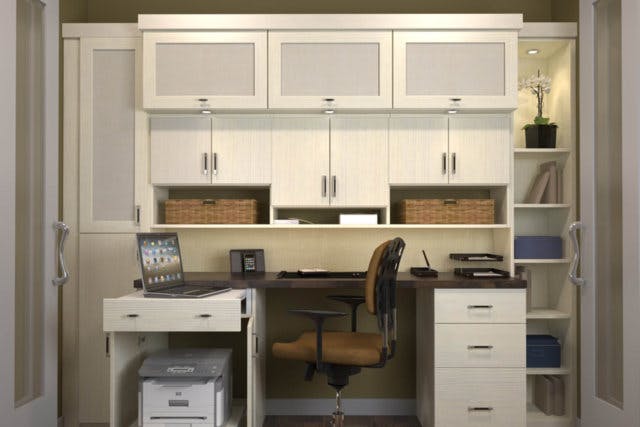 Whether it's your spouse or children, there's going to be much paperwork in the fall to deal with. That's why it's imperative to get it under control from the very beginning. Purge papers that have been neglected since the beginning of time. As for important paperwork, invest in storage bins or folders for drawers that will separate important schoolwork from, let's say, past tax returns. After all, nobody has the time to pillage through wads of paper.
Kids Rooms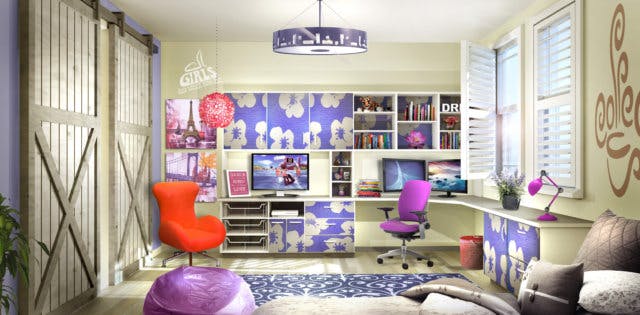 Here's a room you should invest the most time in for the fall. It's great to have kids start on a clean slate in the fall, and this means that it's time for some good old-fashioned purging. If your children have multiple boxes of old toys or outgrown clothes, what are you waiting for? There's a trash bin or donation center nearby!
We can't forget that sometimes our children struggle to get dressed in the morning. If this is your child, then consider incorporating a daily dressing system where your children's outfits are pre-coordinated and hung on properly labeled areas of a hanging rod for each day of the week.
Transform any room of your home with a custom wall unit that's been tailored to your storage needs. Find out more.